Leadership: Key Executives
Tony Heng
President
Stellar Lifestyle
Tony Heng
President, Stellar Lifestyle
Tony Heng heads Stellar Lifestyle's commercial business in the areas of properties, retail management and operations, commercial development, media and digital, marketing and lifestyle businesses. Tony is instrumental to the growth of these business entities and sits on their boards as a key steering member.
His 20 years of international experience spans across China, Myanmar, Australia and Singapore. Tony delivers significant growth, partnerships, business development and technology integration solutions with revenue accountability. In transport, Tony has also led and overseen business growth strategies as Senior Vice President, SMRT Roads.

Tony is a believer of continuous improvement and a strong advocate of using technology for business sustainability and efficiency. To stay ahead of the curve, he implemented Singapore's first taxi sharing scheme, SMRT Taxi Share, using telematics to study and cultivate a culture of safety amongst drivers. He embraced the growth of ride-hailing services through a strategic partnership with Grab, leveraging their platform to offer more options to both drivers and commuters. When with Comfort Delgro, Tony delivered business success with the integration of Comfort Transportation and CityCab. Tony held key leadership positions and specialized in mergers & acquisitions, operations, business development and management.

He was conferred the Medal of Commendation by the National Trades Union Congress in 2016 for his significant contributions to the taxi industry.
Jeslyn Tan
Managing Director
Stellar Ace
Jeslyn Tan
Managing Director, Stellar Ace, Stellar Lifestyle
Jeslyn Tan spearheads the Media & Digital business of Stellar Lifestyle and establishes Stellar Ace as the local leading DOOH (Digital Out Of Home) media company offering Offline-to-Online (O2O) advertising solutions with ad tech capabilities, and daily ecosystem of touchpoints.

She is a veteran in the world of out-of-home advertising both locally and overseas, having provided consultancy services for the Dubai Metro. To her, the advertising business is one that is versatile, dynamic and where creativity knows no limits. It challenges one's perimeters with pulsating adrenaline to always top oneself with each piece of work.

Jeslyn is on the Board of Directors of Stellar Alpha Pte Ltd, which manages the commercial spaces at the Kallang Wave Mall & Singapore Indoor Stadium at the Singapore Sports Hub precinct. She is also an elected council member of the Association of Advertising & Marketing Singapore.

Jeslyn attained her Bachelor's Degree and Master of Business Administration at the University of London and University of Western Sydney respectively.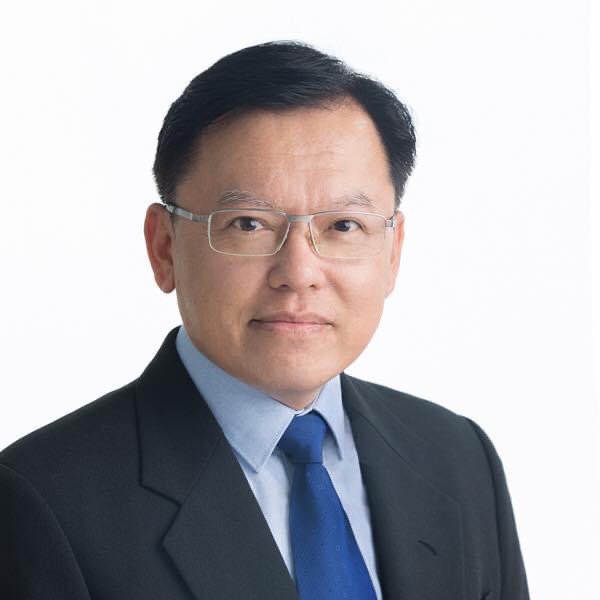 Choo Hui Wei
Managing Director, Digital
Stellar Lifestyle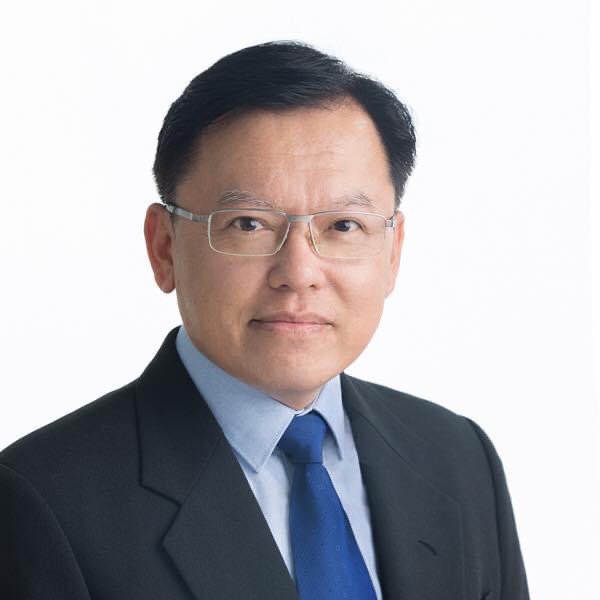 Choo Hui Wei
Managing Director, Stellar Lifestyle
Choo Hui Wei drives the digital and data strategy initiatives, focusing on establishing a digital-first organisation culture. His new role will see the integration of digital business initiatives within the Stellar Lifestyle business unit, with engineering technical expertise for implementation.
Hui Wei has over 28 years of working experience in the areas of Supply Chain Management, Large scale Systems and Programme Management, Engineering & Technology Management as well as Business Management & Strategy. Prior to this, he held various key appointments, including the appointment of VP Supply Chain Management where he was responsible for driving cross functional performance and cost optimisation, global partnerships and supplier management, procurement contracting and logistics warehousing.
Hui Wei attended the Senior Executive Programme at London Business School, and holds a Master of Science in Design of Information Systems from Cranfield University and a Bachelor of Engineering from Nanyang Technological University.
Daniel Chua
General Manager, Business
Stellar Lifestyle
Daniel Chua
General Manager, Lifestyle Business, Stellar Lifestyle
Daniel Chua is the General Manager, Lifestyle Business and is responsible for the development of new retail and workspace business lines and ventures for Stellar Lifestyle.

He has close to 20 years of real estate experience in sectors ranging from commercial malls, hotels, airports to tourist destinations in both the private and public sectors.

Prior to his current appointment, Daniel was General Manager, SMRT Properties where he was responsible for overseeing the leasing, lease management, marketing and commercial development business.

He has a keen interest in the curation of experiential concepts and placemaking.

Daniel has a Degree in Tourism from the Royal Melbourne Institute of Technology in Melbourne, Australia.
Judy Wee
General Manager
Transit Properties, Stellar Lifestyle
Judy Wee
General Manager, Transit Properties, Stellar Lifestyle
Judy Wee is the General Manager, Transit Properties and is responsible for the retail management and operations for the retail properties for Stellar Lifestyle. Concurrently, she is also the General Manager for Stellar Alpha Pte Ltd where she oversees the mall management and retail business of Kallang Wave Mall including the retail units at Singapore Indoor Stadium and Water Sports Centre.
She has over 25 years of working experience in the retail real estate market in both Singapore and China. Prior to joining SMRT, she worked for MNCs like CapitaLand and Ascendas more than 10 years in China setting up retail operating platforms, taking care of the strategic leasing, lease administration process including SOP, the reporting format and the real estate IT leasing platform system. She also oversaw mall operations.
Judy holds a Bachelor's Degree in Business from Monash University and also has certificate for Service Quality Leadership.
Stephen Lee
General Manager, Products
Stellar Lifestyle
Stephen Lee
General Manager, Products, Stellar Lifestyle
Stephen Lee is General Manager, Products and is responsible for the innovation arm for Stellar Lifestyle.
As an experienced leader and entrepreneur with a demonstrated history of working in the telecommunications, media and tech industries, Stephen believes in driving innovation, design and creative thinking as well as creative business modelling.
Stephen holds a Bachelor's Degree in Multimedia from Curtin University.
Andrew Tan
Director, Plans
Stellar Lifestyle
Andrew Tan
Director, Plans, Stellar Lifestyle
Andrew is a transport industry professional with over 16 years of experience. He leads the Planning function in Stellar Lifestyle to support business growth.
Andrew joined SMRT as a fresh graduate and has worked on various portfolios in his time there. He has accumulated diverse experience in supporting business growth through driving advanced innovative technologies as well as digital solutions and services.
He had also worked on the development of emerging transport initiatives and capabilities such as Mobility-as-a-Service (MaaS), Rail and Bus transport planning, policy planning, Rail line bidding, Enterprise Risk Management, Rail and Roads business strategy & corporate planning.
Andrew holds a Bachelor of Engineering (Civil Engineering) from the National University of Singapore.