To encourage a sustainable lifestyle and raise public awareness of the problem of food surplus, Stellar Lifestyle, treatsure and DBS Foundation have launched ZERO by treatsure, a pop-up installation at the Stellar@TE2 retail zone of Woodlands MRT station. The installation is the first of its kind in the Singapore rail transit network to blend sustainability education and retail innovation, to promote zero food waste.

A key highlight of the ZERO space is a novel offline-to-online shopping experience allowing the public a hassle-free way to buy surplus groceries on the treatsure app at discounted prices. Scanning QR codes on a 3D-designed wall that resembles a real supermarket shelf, commuters will be able to purchase groceries on their phone and arrange for delivery to their homes or pickup at the ZERO installation.
ZERO marks the first collaboration between Stellar Lifestyle, a business arm of SMRT, and treatsure, Singapore's leading mobile app for surplus food from hotels and grocers, in support of Singapore's drive towards zero waste. It is sponsored by DBS Foundation, which was launched in 2014 to actively support the growth of innovative social enterprises like treatsure.
This initiative also aligns with DBS' commitment to tackling food waste and building food resilience, which are key pillars of its sustainability agenda. In 2020, the bank launched a regional 'Towards Zero Food Waste' movement, which has since created over 800,000 kg of food impact – comprising food waste reduced and recycled, or food redistributed – across Asia through various initiatives. These include nurturing social enterprises, and closely engaging employees, clients and strategic partners to encourage a positive change in mindsets and behaviours. Early this year, the bank also committed an additional S$100 million to deepen its ability to create impact beyond banking, and expanded DBS Foundation's remit to include a new Community Impact chapter focused on ramping up community giving and volunteerism efforts.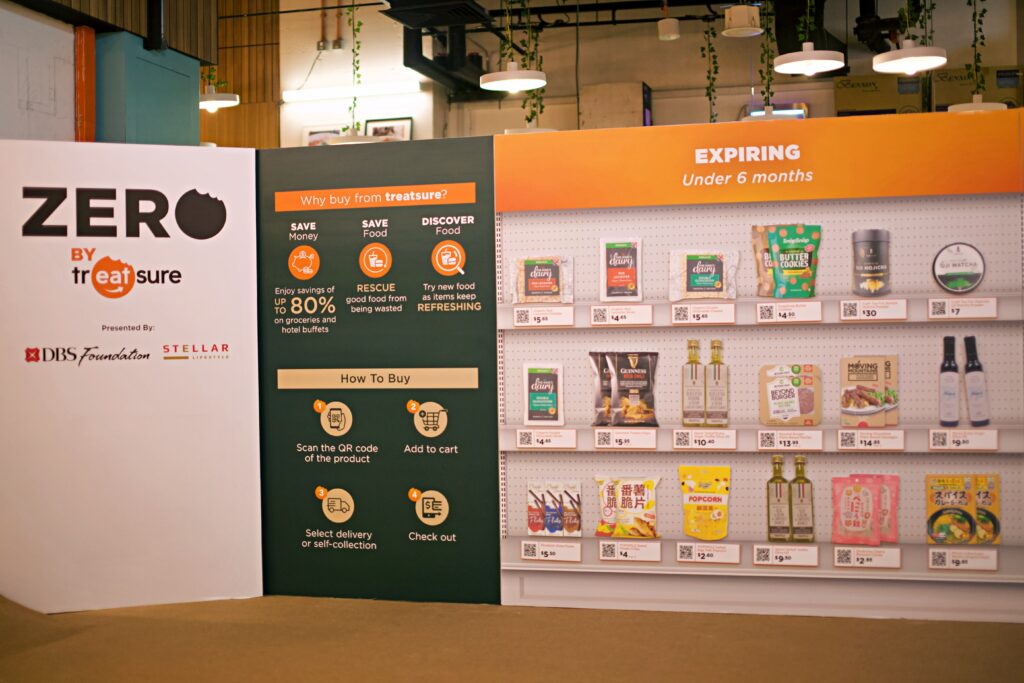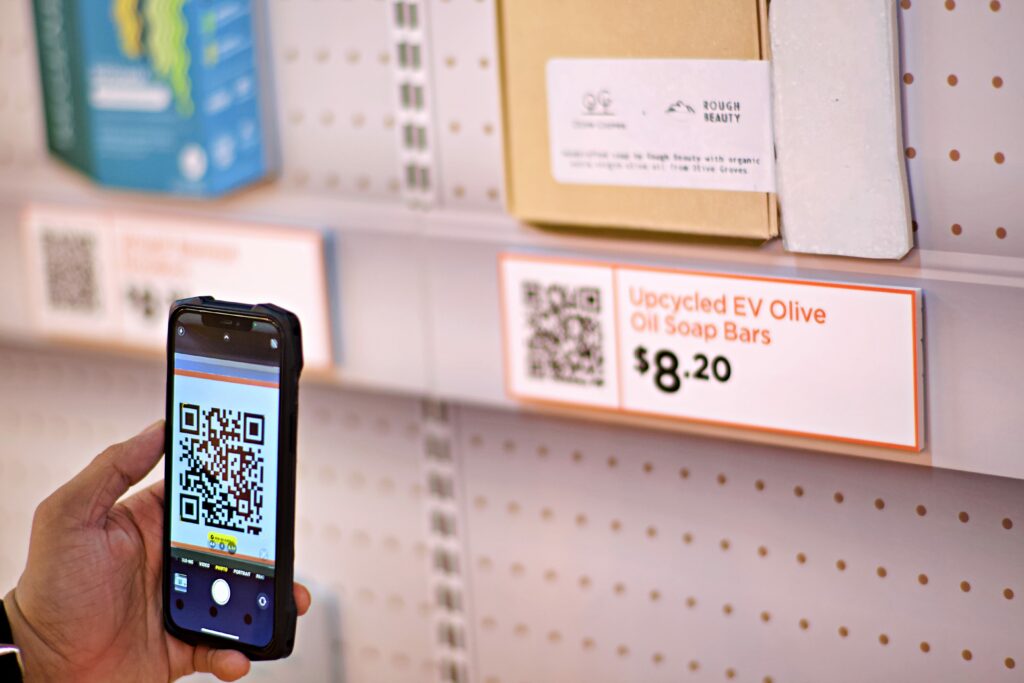 Together, the three entities hope to bring greater awareness of zero food waste to the public as well as drive positive change, in support of the SG Green Plan.
Mr Tony Heng, President, Stellar Lifestyle, said: "We are happy to support start-ups like treatsure for its innovative ZERO installation, which exemplifies Stellar Lifestyle's commitment to promoting a more sustainable way of living, working and operating businesses in Singapore. We hope that ZERO will inspire residents and commuters in Woodlands, Marsiling and Yew Tee to embrace sustainability as a part of their lives, as well as to strive towards zero food waste."
Mr Preston Wong, CEO and co-founder of treatsure, said: "From day one, treatsure's mission has been to get businesses and consumers to treat food as treasure. We are honoured to work with Stellar Lifestyle and DBS Foundation in raising food waste awareness through our ZERO pop-up space."
Ms Karen Ngui, Group Head, DBS Strategic Marketing and Communications and Board Member of DBS Foundation said: "Food waste is estimated to account for 8% of greenhouse gases produced, and is a key contributor to the climate change crisis that we're facing today. At DBS, we believe that collaborating with our customers, like-minded partners, social enterprises like treatsure, and the society-at-large will enable us to collectively create more impact. We are therefore glad to be a part of this meaningful initiative and hope it will raise awareness about food waste, as well as catalyse positive change as we work towards a more sustainable and climate-resilient future."
Unlike the layouts of regular supermarkets, ZERO categorises food items according to common sources of food wastage, such as "expiring", "imperfect" and "excess". This invites visitors to approach shopping for food from a different perspective, while learning more about real-world statistics on food wastage and the challenges of food wastage. For example, the amount of food waste generated in Singapore in 2021 grew 23% year-on-year to 817 million kg, the equivalent of over 2.1 billion plates of chicken rice.
Besides food wastage, ZERO also introduces to the public other sustainability concepts. The sustainable food and merchandise section presents various zero-waste alternatives they could consider as part of their consumption. Products range from beeswax wraps and home composting bins to plant-based milk and upcycled drinks from surplus ingredients. Upcycled chopstick furniture and products from zero-waste partner ChopValue Singapore are also featured in this mini-exhibition to illustrate the disposable waste challenge.
ZERO is open daily at Stellar@TE2 from 7am to 10pm until 31 July 2022, after which it will move to Esplanade MRT station from 1 August 2022 to 30 September 2022.
About Stellar Lifestyle
Transit Retail & Advertising Solutions
Stellar Lifestyle, a business arm of SMRT Corporation Limited, has expertise in property and retail management, media, and digital advertising solutions. We create vibrant transit destinations and lifestyle experiences to make our everyday touchpoints better. Our growing portfolio includes mall management and outdoor media & digital engagement platforms. We are also the largest managing agent of retail and advertising spaces in Singapore's rail network.
About treatsure
Launched in 2017, treatsure is Singapore's premiere mobile app platform tackling food wastage by connecting businesses with surplus and sustainable food to consumers at affordable prices. It created Asia-Pacific's first takeaway buffet-in-a-box concept in 2018 in collaboration with esteemed global hotel brands, and later ventured into surplus grocery distribution with prominent distributors in its network. Its mission is to get everyone to treat food as treasure!

About DBS Foundation
Dedicated to creating impact beyond banking for a more sustainable world, DBS Foundation champions social enterprises – businesses with a double bottom-line of profit and social and/or environmental impact – and empowers communities. Under its "Business for Impact" chapter, DBS Foundation enables and nurtures social enterprises in Asia, with the aim of scaling their innovative solutions to address growing social and environmental issues. In addition to its flagship grant programme, the Foundation also provides social enterprises with wide-ranging support in the form of advocacy, skills-training, capacity-building, and business opportunities, among others. In addition, DBS Foundation's "Community Impact" chapter gives back to society in various ways, including equipping communities with future-ready skills and building food resilience.