Recognised for his exceptional leadership, Tony Heng leads one of the largest managing agents of retail and advertising spaces in Singapore's rail network.
Stellar Lifestyle, the business arm of SMRT, creates vibrant transit destinations through continuous innovation and a desire to improve everyday touchpoints.
Leading Stellar Lifestyle's commercial business in the areas of properties, retail management and operations, commercial development, media and digital, marketing, and lifestyle businesses, Tony Heng is instrumental to the growth of these business entities and sits on their boards as a key steering member.
With more than 20 years of experience in the transport industry, Tony has overseen business growth strategies at SMRT Buses, SMRT Taxis, SMRT Automotive Services, and Strides Transportation in the past.
To support small and medium enterprises, he also launched the opening of Hive by Stellar Lifestyle – a new living lab for business experiments at Esplanade MRT Station. Forging partnerships with large corporations such as NUS Enterprise, and Enterprise Singapore to raise funds for start-ups. Stellar Lifestyle also has plans for the space to serve as a testbed for new concepts such as retail automation and nano fulfilment within retail spaces.
"We look forward to working with startups that can support our retailers and commuters, helping them become more resilient in the face of an uncertain business environment by improving their operational effectiveness, uplifting their technical capabilities, increasing their technology awareness, and providing new experiences that our commuters can enjoy," Tony said.
"We welcome forward-looking small-medium business retailers to join our digital platform eco-system so that we can collaboratively create new revenue opportunities and help them scale their businesses across our network," he added.
Tony also secured a $200m investment from The Place Holdings for Stellar Lifestyle's "L.I.F.E." (Logistics, Immersive, Futuristic, and E-Commerce) Omni-Channel Ecosystem. In this groundbreaking project, he will spearhead the establishment of Singapore's first Sky Screen attraction, a suspended 200-metre-long video screen that is an enhanced version of Beijing's iconic spectacle. Aligned with Singapore's vision for a smart nation, Tony aims to develop a digital platform with a technology infrastructure comprising artificial intelligence, big data, and internet of things applications, amongst others, that is integrated within this omnichannel ecosystem.
For these exceptional achievements under his leadership, Tony has been awarded the Executive of the Year—Retail award in the recently concluded Singapore Business Review Management Excellence Awards.
Now in its 8th year, the annual awards programme recognises excellent executives, innovators, and teams, as well as HR and company initiatives that promote the well-being of employees.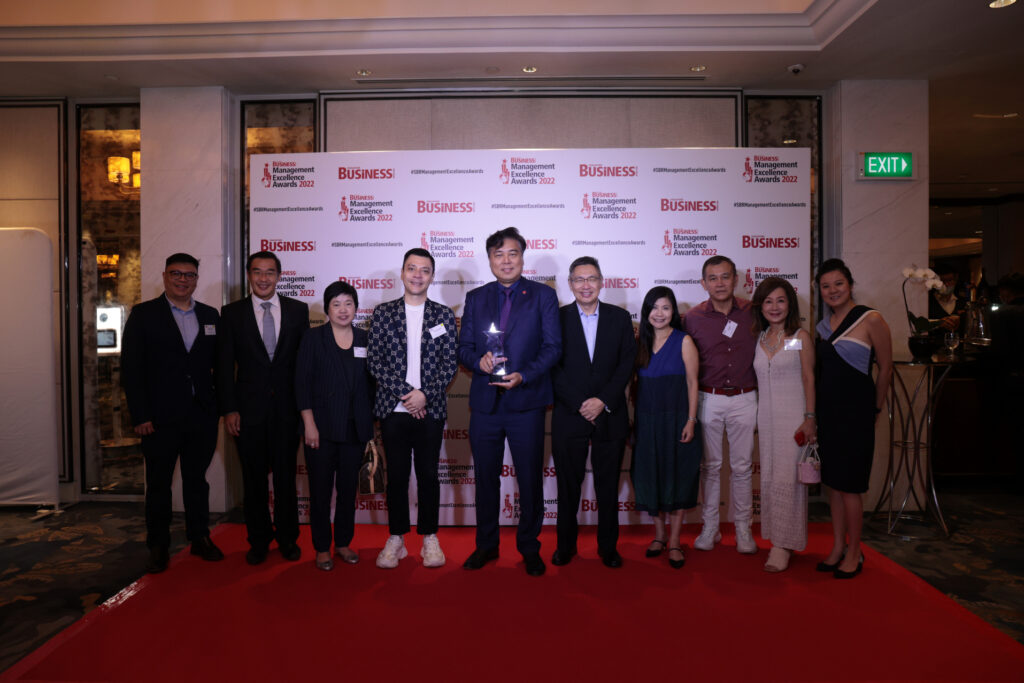 About Stellar Lifestyle
Stellar Lifestyle, a business arm of SMRT Corporation Limited, has expertise in property and retail management, media, and digital advertising solutions. We create vibrant transit destinations and lifestyle experiences to make our everyday touchpoints better. Our growing portfolio includes mall management and outdoor media & digital engagement platforms. We are also the largest managing agent of retail and advertising spaces in Singapore's rail network.